Shockingly Good Service
Proudly Serving Electrical Solutions in Palm Beach, Broward and Miami-Dade Counties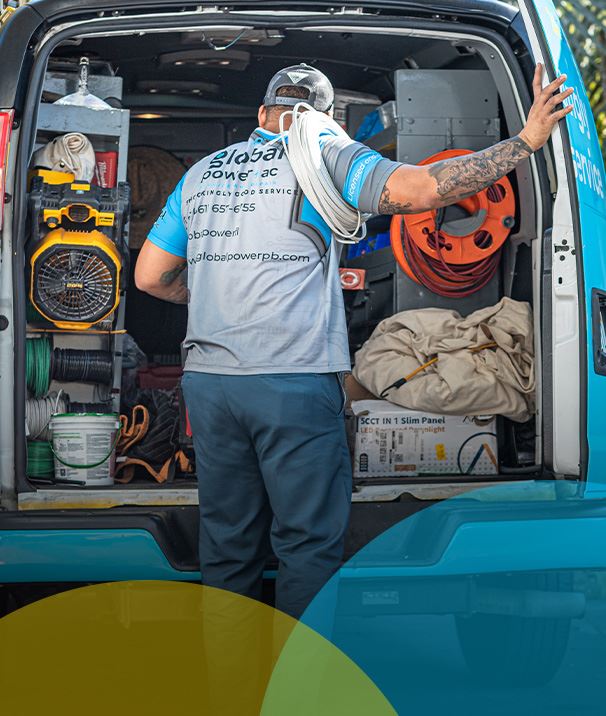 Licensed and Insured Palm Beach Electricians
Serving Residential and Commercial Customers in Broward and Miami-Dade Counties
Here at Global Power & AC Corp, we provide shockingly good service to customers in Palm Beach and the surrounding areas of Broward and Miami-Dade Counties. Since our inception in 2017, our licensed and insured electricians have been dedicated to delivering top-notch electrical services paired with an unparalleled customer experience. Whether we're rewiring your entire home or installing a new appliance, we understand the importance of treating your home as if it were our own, so we always wear shoe covers and ensure that we leave your space even cleaner than we found it.
We make sure that our customers are taken care of by offering free estimates, same-day and emergency services whenever possible, and financing options with payment plans to accommodate your needs. Our meticulous hiring process ensures that our team members are not only skilled in their craft but also committed to providing the highest possible level of customer service. This dedication to excellence is why we confidently back our services with a 4-year warranty, as we believe our work will outlast it.
See what our Palm Beach electricians can do for you – call Global Power & AC Corp at (561) 781-5655 today to request your free estimate!
Our Services
How We Can Help You
When you trust Global Power & Ac Corp, you can know the job will be done right the first time.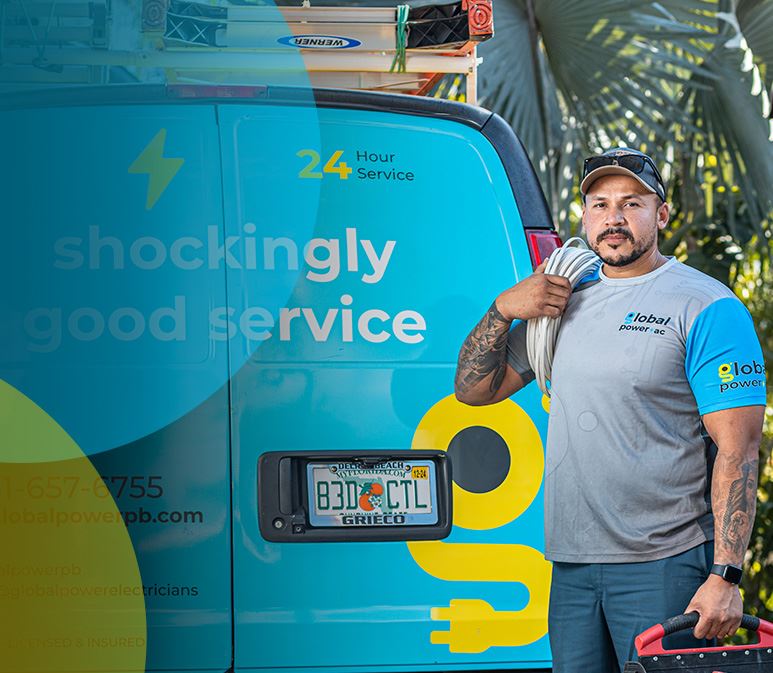 Providing Services to
Palm Beach, Broward Miami-Dade Counties & Beyond
We commonly service some of the following areas:
Bringing Shockingly Good Service to Customers Across the Sunshine State
Our team's commitment to delivering shockingly good service extends far beyond the boundaries of Palm Beach. We are proud to serve the residents of Broward and Miami-Dade Counties as well as the surrounding areas, ensuring that our exceptional electrical services and customer care are accessible to a wide range of customers. Our expansive service area is a testament to our dedication to meeting the needs of our community, regardless of their location.
Our electricians are always ready to provide prompt and reliable service, whether you're in our West Palm Beach backyard, in the heart of Miami, or nestled in a quiet corner of Broward County. We understand that electrical issues can arise at any time, which is why we offer same-day and emergency services whenever possible. Our goal is to minimize any disruption to your life while ensuring your safety and satisfaction.
Global Power & AC Corp's shockingly good service is not just about high-quality electrical work; it's also about creating lasting relationships with our customers. As we continue to expand our service area, we remain committed to providing unparalleled customer care and maintaining our reputation for excellence. No matter where you are within our service area, you can trust Global Power & AC Corp to deliver the outstanding service you deserve.
Requesting a same-day service appointment from Global Power & AC Corp is easy, no matter where you are. Just call (561) 781-5655 or reach out to our electricians online!
Why Choose Global Power & Ac Corp?
What Makes Us Different
Serving West Palm Beach, FL Since 2017
Locally Owned & Operated

Work with a team who is fully equipped and understands the specifics of our area.

Contact Us for a Free Estimate

Get started by giving us a call and setting up a free estimate.

Available Nights & Weekends

Emergencies don't wait for office hours. You shouldn't have to either.

Available for Emergency Help

Don't sit around and wait for an electrician. We're here for you!
What Do Our Palm Beach Electricians Bring to the Table?
Licensed and Insured Electricians: Global Power & AC Corp is a licensed and insured company that only hires trained and certified electricians, ensuring that our customers receive professional and reliable service from a team of experts who adhere to industry standards and regulations.
Free Estimates: We provide free, no-obligation estimates for our services, allowing customers to make informed decisions based on transparent pricing and project scope.
Same-Day and Emergency Services: Understanding that electrical issues can arise unexpectedly, we offer same-day and emergency services whenever possible to minimize disruptions and ensure our customers' safety.
Financing Options and Payment Plans: Global Power & AC Corp aims to accommodate various budgets by offering flexible financing options and payment plans, making our services more accessible to a wider range of customers.
Warranty-Backed Services: Our confidence in the quality of our work is reflected in our 4-year warranty, assuring customers that our services are not only top-notch but also long-lasting.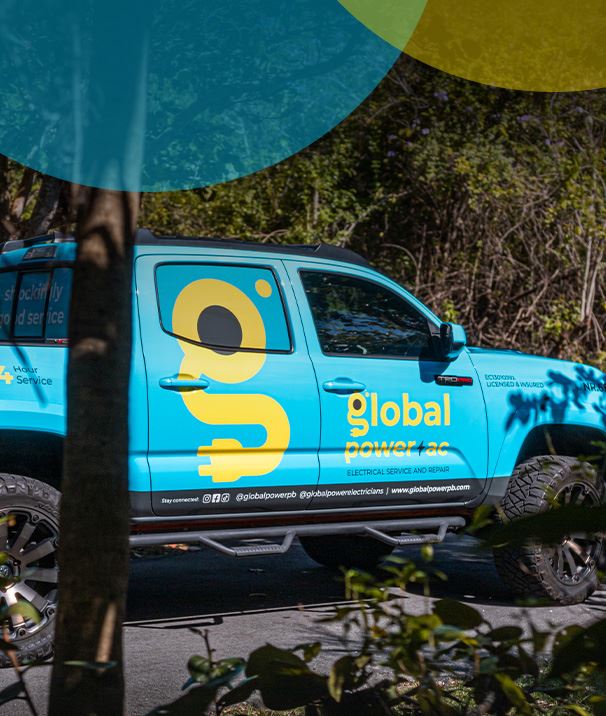 Hear From Our Happy Customers
Reviews & Testimonials
At Global Power & Ac Corp, your satisfaction is our priority! See for yourself what our customers have to say about working with us.
"Phenomenal job"

Highly recommend!!

- Mike B.

"Great job!"

Very professional and I wouldn't hesitate to hire them for another project in my home, in the future!

- Rey H.

"Absolutely thrilled with the quality"

Absolutely thrilled with the quality, professionalism, and experience!

- Rory S.

"Nothing short of amazing"

Great company, and I will definitely use them again in the future.

- Cherisse F.

"Super professional and reliable!"

If you are looking for efficient and reliable service, this is the company.

- Gabby B.

"This company definitely goes above and beyond"

I would highly recommend this company for any and all services.

- Amber L.

"Good people! Good service!"

Good people! Good service! Don't hesitate to hire them to have your job done!

- Biyan Q.

"Very pleased"

Thank you Global Power and AC.

- Chiqui L.